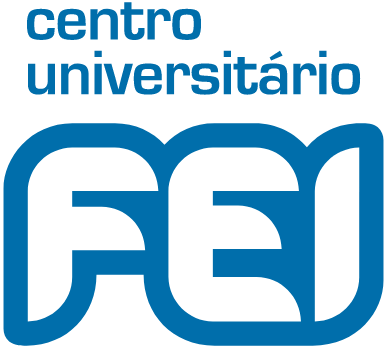 Team Members
Faculty:
PhD Students:
MSc Students:
Aislan Cesar de Almeida, working on probabilistic robot localization.
Vinicius Nicassio Ferreira, working on vision system for humanoid robots.
Sidney G. Telles, working on vision system for objects recognition.
Undergrad Students:
André Oliveira da Silva (Small Size)
Lucas Carlos (Small Size)
Lucas Alexandre (Small Size)
Victor Amaral (Small Size)
Vinícius M. Alves (Small Size)
Filippe O. A. Chaves (Small Size)
Danilo Pucci (Small Size)
Caio Braga José (Small Size)
Guilherme Peterlini de Oliveira (Small Size / Humanoid)
Amanda Giordano (Humanoid)
Jade Gali (Humanoid)
Lucas Meirelles (Humanoid)
Sylvio Rubens Neto (Humanoid)
Wagner Ricci (Humanoid)
Matheus Gomes (Humanoid)
Leonardo Contador Neves (@Home)
Lucas Matos Vasconcelos (@Home)
Marina Yukari (@Home)
Thiago Silva (@Home)
Rafael Yuji Ueda (@Home)
Team Members Over The Years
All RoboFEI team to celebrate @Home 3rd place, Humanoid 2nd place and SSL 1st place on LARC/CBR 2015 at Uberlândia, Minas Gerais, Brazil.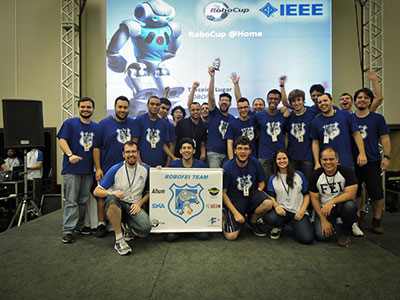 Copyright © 2016 RoboFEI. All rights reserved.